" Move For Health" Flash Mob Performance
31 January 2019
"Move For Health, Don't sit still!"
"Lazy Lion" has conducted two new "Move For Health" Flash Mob Performances on 20 and 27 January, 2019 at Tung Chung and the Central Piers (Public area) respectively. The Department of Health promulgates the benefits of physical activity through the mascot "Lazy Lion" who dances in different places with members of the public.
Flash Mob performances gather "Lazy Lion" and a group of young dancers to perform a two-minute "Move For Health" dance to the public, spreading positive energy into "Healthy Hong Kong 2025". The lyrics of the two-minute theme song are simple and easy to understand. "Lazy Lion" not only encourages the public to dance and do physical activities, he also disseminate souvenirs to the public to encourage the people doing "regular physical activities" and to promulgate health information to their family members and friends.
"Lazy Lion" will continue to have tours in different districts around Hong Kong starting from January 2019. He encourages the public to start from "Move For Health", increasing physical activity and establishing an active and healthy lifestyle to prevent non-communicable diseases. If you want to see the dance style of "lazy Lion", remember to keep an eye on the latest developments of "Lazy Lion" Facebook . Follow "Lazy Lion" and dance together to get "Lazy Lion" souvenir. "Lazy Lion" is looking for you.
For more information, you can watch the theme song of "Healthy Hong Kong 2025 | Move For Health" and " 12-second Dance Teaching Video of Lazy Lion". Please click into the following link to listen to the song! Let's dance together.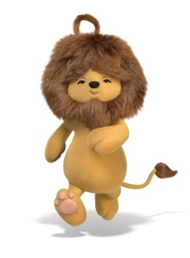 Activity Highlights of
" Move For Health"
Flash Mob Performance

| | | | |
| --- | --- | --- | --- |
| | | | |
| Lazy Lion dances with the public | " Move for Health" | " Move for Health" Flash Mob | Invite the public to like Facebook Fan page of Lazy Lion |
| | | | |
| Disseminate souvenirs to the public | Lazy Lion wishes every one " Move for Health" | | |
| | | | |
| --- | --- | --- | --- |
| | | | |
| " Move For Health" Flash Mob begins | Lazy Lion dances with the public | " Move for Health" Flash Mob | " Move for Health" |
| | | | |
| " Move for Health" | " Move for Health" | Invite the public to like Facebook Fan page of Lazy Lion | Disseminate souvenirs to the public |
Related Links: