Cutting Down Alcohol and its related Harm
In certain situations, you should NOT drink at all.
If you choose to drink alcoholic beverages, make informed choices and limit your drinking to minimise alcohol-related harm. Below are some practical tips:
(1) Know your drinks and choose wisely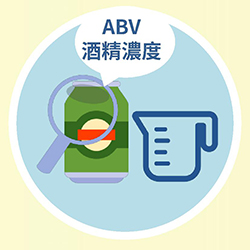 Just like food, know the alcohol content (alcohol by volume) of the beverages that enters your mouth.
Choose drinks with lower alcohol content.
Fizzy drinks, e.g. champagne, are absorbed more quickly.
(2) Prevent blood alcohol level from rising quickly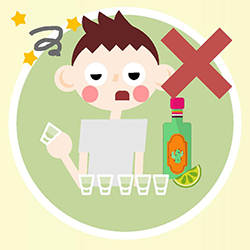 Mix your drink with ice or water to lower its alcohol content.
Fill your stomach with food before drinking.
Pace yourself. Sip your drinks slowly rather than gulp.
Avoid rounds, top-ups and re-fills.
Alternate alcoholic drinks with nonalcoholic ones.
(3) Evaluate and change your drinking behaviour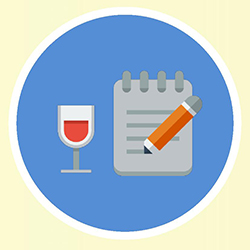 Keep a drinking diary to document the amount of alcohol drunk each day.
Get to know the reasons behind your drinking.
Change to make yourself less wanting and less easy to drink, for examples:

Dont keep any alcoholic beverages at home.
Enjoy other activities, e.g. tea drinking, during your leisure time.
Try regular exercise or learn relaxation techniques, e.g. meditation or yoga, to relief your stress instead of drinking alcohol.
Seek help from professionals when necessary rather than trying to tackle the drinking problem on your own.
(4) On Special Occasions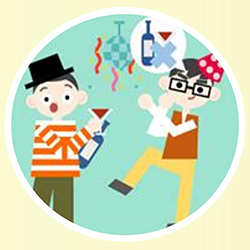 It may be common to associate drinking alcoholic beverages with celebrations like wedding banquets, and festive gatherings like New Years Eve. On these special occasions, you may feel the pressure to drink more than usual.
Ask nicely for non-alcoholic beverages if you choose NOT to drink because you can still have a great time with non-alcoholic beverages as alternatives.
If you choose to drink, tell nicely that you wish to drink little only. Avoid "bottoms up" when toasting.